At This Stage in Life...
You Deserve the Very Best.
Chris Williams
The Most Trusted REALTOR in Mesquite.
Mesquite NV. Real Estate.
30 years experience, working in Real Estate
BE THE FIRST TO KNOW, GET EMAILED NEW HOME FOR SALE LISTING
S,
THAT MATCH YOUR CRITERIA.
Homes for sale

in Mesquite Neighborhoods.
Sun City Mesquite, NV. Information

This amazing community is built by Pulte in Mesquite, Nevada. This master plan is approximately 2,014 acres in size. Sun City Mesquite is being built within this master plan on 812 acres. Also included will be 167 acres of conventional housing without age qualification. An 18 hole Gary Panks designed golf course is a central feature. Upon completion, this community is projected to have 4,600 homes, including 3,600 homes in Sun City Mesquite. The grand opening for the public was June 16th, 2007. Amenities include an 18-hole putting course, tennis, pickle ball and bocce courts, 30,000 SF clubhouse has billiards room, state-of-the-art gym, aerobics studio, indoor pool & spa, indoor walking track, clubs, classes, and over 100 activities. Conestoga Golf Club provides a scenic backdrop to the outdoor pool & two spas. Sun City residents receive discounts on meals at Conestoga Golf Club's 1880 Grill.
Below is a link of all the currently listed properties in Sun City Mesquite. This information is updated every 24 hours. All Sun City Resale sale homes.
When this project opened what it offered had two potential advantages over similar developments in other areas, price and the ability to have a Pulte/Del Webb community only in more of a small town environment. The small town advantage is still there for those that prefer it. The price advantage is lower then similar homes in the Las Vegas area. One additional advantage now is that Sun City Mesquite is now the only age restricted community in the area selling new homes that offers comparable home sizes and options that are on the scale of the larger age restricted communities in other Del Webb developments. I drove the community with my GPS and found that the elevations of the current construction at this community range from 1,750 ft. to 1,850 ft. above sea level.
Note that several new floor plans have been added. The new floor plans are a drastic departure from what Pulte/Dell Webb has offered in the past. Significant structural options have not been a part of the Pulte/Del Webb philosophy. Now there are an incredible number of customizations available.
Current selling prices for both new and resale, over the last year run between $125 and $190 per sq. ft. That starts somewhat lower than the median selling prices per sq. ft. for the Sun City communities in the greater Las Vegas area.
Sun City Mesquite has 22 single story home designs ranging from 1,241 to 3,115 sq. ft. Base prices range for the current models, at the time of this writing, May 7, 2017 are between $185,990 and $332,990. The sizes of these current models range from 1,241 to 2,514 sq. ft. I know this development well and have represented many buyers here. It is a beautiful community with great mountain views and wonderful topography. Many lots will be at elevation, looking down into the community as well as out into the valley Contact me at the email or phone number below with any questions you may have.
This is a newer and very interesting option to other age restricted communities, Del Webb and otherwise, presently available in the Clark County, Nevada area. It may also appeal to prospective buyers that may otherwise pick another location in the southwest. The travel distance from this community to the strip/airport area in Las Vegas to be around hour & 15 Minutes. Mesquite is also around 30 minutes from St George Utah, a larger and more developed community with shopping and other services that Mesquite lacks at this time. Mesquite itself is a nice clean city with mostly newer construction. In the mid 1980's Mesquite was a relatively quiet farming community with a few businesses catering to the travelers along I-15. The population at that time was around 800 people. The population has increased to over 19,000 with most of that increase coming within the last 15 years. The weather in Mesquite is similar to Las Vegas with summer and winter high temperatures about the same. Night time lows are somewhat cooler.
There is quite a bit of development in the area of Anthem, Mesquite (master plan being called Anthem). A hospital is within a mile of the community.
If you have any questions about these projects let me know. I will update these pages when additional information becomes available. I can also put you on my mailing list to receive updated information per your request. I hope you have enjoyed this information and will remember me if you would like Realtor representation to purchase and/or sell a home. Thank you.
Please note that I am an independent Realtor that can represent you in your purchase at Sun City Mesquite, at no cost to you. I do not represent the builder or are otherwise affiliated with the builder, Del Webb Pulte.
You can view all the new models and resale homes at Search Sun City Mesquite.


Click here to read the,
" Las Vagas Real Estate Newsletter."

Mesquite has been recognized as the #1 small city for retirement. Many of Mesquite's residents already know how great a place it is to live and play. Retirement is all about relaxation and rejuvenation. Those who want to get away from the commotion of big-city living should consider retiring in the small quant city of Mesquite NV. Those who are looking to retire in Nevada but want to stay away from the hustle and bustle of "Sin City" should consider Mesquite. Popular builders like Del Webb have realized the advantages of retiring in Mesquite. Its situated 80 miles from Las Vegas, yet is conveniently located on the Nevada-Arizona border as well as 40 miles from St. George, Utah. There are less than 20,000 people who call Mesquite home but the city is growing fast. For information, check out the Mesquite Chamber of Commerce Business and visitor guide.

I Sell Homes and my goal is to help you get the most amount of money for your home in the shortest amount of time with the least amount of inconvenience to you. This can be done by pricing your home competitively, marketing your property effectively, and by preparing and showing your property correctly.Get your free CMA that will show your homes value E-Mailed to you. Free CMA

Finding a real estate agent who has knowledge of the Mesquite subdivisions, housing market, ordinances, amenities, etc. is important to buying or selling a house. We've been helping buyers and sellers discover new homes and sell their homes faster in Mesquite for years, and we're ready to help you today. Please call today. (888)346-8007

You'll want a Real Estate Agent with Leading-edge tech tools and training which give me the edge in effectively marketing your property online, 24 hours a day, seven days a week! Better marketing and better exposure means quicker results. Ask about our leading-edge marketing and get your Free Sellers guide today. Call us today!

Buying a home can be overwhelming, and there are many pitfalls and mistakes that buyers often make. Here are a few tips and some valuable advice: Read More

When you're ready to get started, simply call me, 1(888)346-8007 . I'm happy to answer questions you have about Selling your home or buying a home in Mesquite NV. Book Mark this site as it is updated daily. Add this site to your favorites.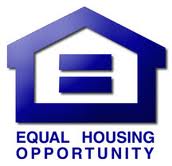 Life is short, Bend the rules,
Forgive quickly, Kiss slowly,
Love truly, Laugh uncontrollably,

And never regret anything that made you smile.
Chris,
You have been a tremendous help to me over the past two years. I can't thank you enough for your guidance and professionalism. You have taken great care of us. I will always be grateful and willing to speak on your behalf to let others know how good you are.
Dave 5/5/17
---


4-16-2017
I would like to share some thoughts about Chris Williams (Realtor). I am providing this narrative to him to use as he wishes.
Chris is my Mesquite Realtor. He sold me my house in Mesquite NV. (Sun City)
I am taking the time to offer my strongest recommendation to use Chris as your personal Realtor.
Specifically, Chris is very patient. I looked at a lot of properties, and he did not whine/frown or complain.
Mesquite has many properties in various subdivisions. I had been impulsive/hurried in the past with real estate decisions and made some poor choices. Choosing a place to live is serious business and should not be taken lightly. If you want someone that will give you some space, Chris is the man…
Also, Chris is tolerant. I give him some headaches with contracts/conditions/pricing etc. and he never flinched. He will happily tell people what they may not want to hear on your behalf.
Chris is also very knowledgeable of the market and conditions. He knows numbers and financing options, smart guy.
Chris knows where you can get questions answered on just about anything and does not fuss when asked.
I consider Mr. Williams a friend, but this is not personal. I consider this as something I owe him for exemplary service. Chris may provide my phone number anytime to any prospective customer that may question the authenticity of this recommendation. He has my identity and I totally trust his judgment.
KKL
---
We were interested in Sun City and Chris showed us around. We found everything to be as nice as advertised, so a year later we got in touch with him again. My wife and her sister were shown many homes and they agreed on a beautiful Iris in Sun City. We were coming from New York, but I had just had an operation and could not be there. It was a great help that Chris was able to handle everything in terms of contracts and price negotiations through the internet. He also handled the walk through on sale day. We now have an incredible home largely through the efforts of Chris.
Thank You!
Steve & Diane Mowad
---
Click here to read all the reviews