At This Stage in Life...
You Deserve the Very Best.
Chris Williams
The Most Trusted REALTOR in Mesquite.
Sun City Mesquite Homes For Sale.
30 years experience, working in Real Estate
Homes for sale

in Mesquite Neighborhoods.

Finding a real estate agent who has knowledge of the Mesquite subdivisions, housing market, ordinances, amenities, etc. is important to buying or selling a house. We've been helping buyers and sellers discover new homes and sell their homes faster in Mesquite for years, and we're ready to help you today. Please call today.

Click here to read the,
" Las Vagas Real Estate Newsletter."

I Sell Homes and my goal is to help you get the most amount of money for your home in the shortest amount of time with the least amount of inconvenience to you. This can be done by pricing your home competitively, marketing your property effectively, and by preparing and showing your property correctly.Get your free CMA that will show your homes value E-Mailed to you. Free CMA
You'll want a Real Estate Agent with Leading-edge tech tools and training which give me the edge in effectively marketing your property online, 24 hours a day, seven days a week! Better marketing and better exposure means quicker results. Ask about our leading-edge marketing and get your Free Sellers guide today. Call us today!

Buying a home can be overwhelming, and there are many pitfalls and mistakes that buyers often make. Here are a few tips and some valuable advice: Read More

When you're ready to get started, simply call me, 1(888)346-8007 . I'm happy to answer questions you have about Selling your home or buying a home in Mesquite NV. Book Mark this site as it is updated daily. Add this site to your favorites.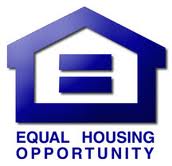 Chris,
You have been a tremendous help to me over the past two years. I can't thank you enough for your guidance and professionalism. You have taken great care of us. I will always be grateful and willing to speak on your behalf to let others know how good you are.
Dave 5/5/17
---


4-16-2017
I would like to share some thoughts about Chris Williams (Realtor). I am providing this narrative to him to use as he wishes.
Chris is my Mesquite Realtor. He sold me my house in Mesquite NV. (Sun City)
I am taking the time to offer my strongest recommendation to use Chris as your personal Realtor.
Specifically, Chris is very patient. I looked at a lot of properties, and he did not whine/frown or complain.
Mesquite has many properties in various subdivisions. I had been impulsive/hurried in the past with real estate decisions and made some poor choices. Choosing a place to live is serious business and should not be taken lightly. If you want someone that will give you some space, Chris is the man…
Chris is also very knowledgeable of the market and conditions. He knows numbers and financing options, smart guy.

KKL
.

Read More
---
We were interested in Sun City and Chris showed us around. We found everything to be as nice as advertised, so a year later we got in touch with him again. My wife and her sister were shown many homes and they agreed on a beautiful Iris in Sun City. We were coming from New York, but I had just had an operation and could not be there. It was a great help that Chris was able to handle everything in terms of contracts and price negotiations through the internet. He also handled the walk through on sale day. We now have an incredible home largely through the efforts of Chris.
Thank You!
Steve & Diane Mowad
Read More
---
Our thanks to Chris for all he did for us while we were searching for a townhome in Mesquite. Chris' patience is amazing and he never once tired of taking us to look at a home a few times to several times for this one, the one we chose.
Read More
---
Mr. Chris Williams
My wife Laurie and I want to Thank You for the job you did in helping us find a home that exceeded our expectations. We very much appreciate the extra time an effort you put into taking us around and showing us the many options available.
Read More
---
Dear Chris,
My wife and I want to thank you for all of your efforts in helping us find a suitable house in Mesquite and also for all of your help after we signed a purchase agreement where you really weren't under any obligation to do so..
Read More
---