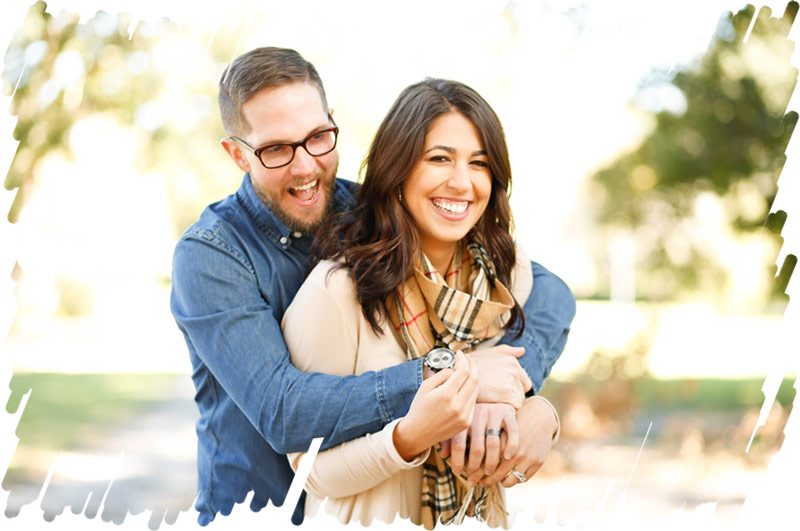 At Mesquite Real Estate Group I work hard to make sure each of my clients has the best experience possible when buying or selling real estate in the Mesquite Nevada area.

Don't take my word for it. See what my clients have to say...
Dottie



Chris was instrumental in helping me to decide to relocate to Mesquite. I retired in Virginia last Fall with a plan to relocate to Las Vegas where I have a family. I was unable to find affordable housing on a fixed income in LV and decided to explore Mesquite. In just one day I found the perfect
home. Chris was helpful by allowing me to mailboxes of books to his office until I closed on the home. I was able to use his resources to check emails and/or fax needed documents. Since closing on the house, I have Chris on speed-dial and he has continued to be responsive to any requests. I highly recommend him.
He has been very helpful in finding a house for me. He goes out of his way to find just what I am looking for. I really don't know of a real estate agent that will do as much. Dottie
Kristie and Ralph
We had been searching listings and speaking with various Realtors in Mesquite, only to find that nothing matching our criteria was available. Our home had sold in the meantime, so we were under time constraints when we met Chris Williams.
We were going to "settle" on a condo that wasn't right for us, even made an offer. We called Chris the next day to rescind the offer. He said he was worried about it not being right for us and immediately closed the offer.
Chris showed us the perfect condo. When we moved in, we noticed we needed some minor repairs done. Chris came by and started the repairs when we told him about them. He used his own materials and tools.
Chris Williams really cares for his clients during and after the sale. I would recommend him to everyone who asks! As a matter of fact, we have already given his information to a few friends.
I hope this isn't too long, but I wanted to show how much you Cared and helped every way you could!
Thank you for everything!
Kristie and Ralph
Jeff Parker



Chris
Words can not express how thankful we are for everything that you have done for us. At times you had to deal with my moments of frustration. You knew how difficult it was to coordinate something like this from so far away and you always responded back to me in such a responsive, caring, and professional manner. We could not have asked for a better person to represent our best interest from afar.
Where on your website can we leave a professional referral for others to see that you are the best that Mesquite has to offer when it comes to Realtors!
Pam Piper



My experience with Chris Williams was exceptional! He is a professional, knowledgeable, and caring real estate agent. He is the first agent I have dealt with that doesn't pressure or rush you to make a decision. He goes over and above to help even after the sale goes thru. He has been a great resource for my dad who is new to Mesquite. I highly recommend him.
Thank you
Chris
!
Pam Piper
Bob & Maria



Chris, you were a realtor that was kind, patient, professional, and you made it seem easy. Even though we were dealing 300 miles away. If we were to have to buy another home we would use you again.
You knew what we wanted and needed and you gave it to us. Thank you for all your service and hard work you did for us. Bob & Maria
Tom & Julie



Chris went above and beyond the call of duty when we changed our minds on a property on which we'd made an offer. We found the place we eventually purchased in the exact location we desired and Chris provided advice and expertise that helped us close quickly and painlessly. He was friendly,
courteous, and, most importantly, knew the real estate process inside and out. Great guy.
Tom and Julie
Jerry & Mary



Chris is very knowledgeable in real estate buying or selling. He gives you spot-on advice and stayed cool, calm, and collected when I wasn't! It all turned out to be very positive and we got the home that was perfect for us.
Jerry and Mary
Thanks a Million



Hey Chris thanks for all you did for us, we truly appreciate it very much and would recommend your services to others in need of a realtor. My wife and I will be down on the 24th of Oct. and would like to have lunch with you.
Thanks a million.
Dave



Chris,
You have been a tremendous help to me over the past two years. I can't thank you enough for your guidance and professionalism. You have taken great care of us. I will always be grateful and willing to speak on your behalf to let others know how good you are.

Dave
KKL



I would like to share some thoughts about Chris Williams (Realtor). I am providing this narrative to him to use as he wishes.
Chris is my Mesquite Realtor. He sold me my house in Mesquite NV. (Sun City)
I am taking the time to offer my strongest recommendation to use Chris as your personal Realtor.
Specifically, Chris is very patient. I looked at a lot of properties, and he did not whine/frown or complain.
Mesquite has many properties in various subdivisions. I had been impulsive/hurried in the past with real estate decisions and made some poor choices. Choosing a place to live is serious business and should not be taken lightly. If you want someone that will give you some space, Chris is the man
Also, Chris is tolerant. I give him some headaches with contracts/conditions/pricing etc. and he never flinched. He will happily tell people what they may not want to hear on your behalf.
Chris is also very knowledgeable of the market and conditions. He knows numbers and financing options, smart guy.
Chris knows where you can get questions answered on just about anything and does not fuss when asked.
I consider Mr. Williams a friend, but this is not personal. I consider this as something I owe him for exemplary service. Chris may provide my phone number anytime to any prospective customer that may question the authenticity of this recommendation. He has my identity and I totally trust his judgment.
KKL
Bruce



Chris, I can't thank you for all you have for us in making the selling of our home in Mesquite so seamless and easy.
At age 65, I have dealt with a lot of realtors, but very very few who go the extra mile as you do. When I called you about listing the house near the end of July, you warned that the heat of summer is a slow time in real estate and that there may not be many showing until fall. I fully understood, so you can imagine my surprise when about a week or two later you called to say we had not one, but two offers. After reviewing and determining which was best, I realized there were still a few things we needed to do to the place, not the least of which was get some items out of the house. There was more than could be put in a couple of suitcases for a flight home. Being literally 1000 +miles away and still having to finish up at work before retiring, I didn't know how I would work that out. Again, you suggested this was not a problem as you would be happy to set aside some room in your garage for storage. That is amazing! There were many other "not so" little things you did that you did not have to. That goes beyond being a true professional to just being a really good person.
Mary and I truly appreciate you Chris and wish you nothing but the best in the future.
Bruce
Steve & Diane
We were interested in Sun City and Chris showed us around. We found everything to be as nice as advertised, so a year later we got in touch with him again. My wife and her sister were shown many homes and they agreed on a beautiful Iris in Sun City. We were coming from New York, but I had just had an operation and could not be there. It was a great help that Chris was able to handle everything in terms of contracts and price negotiations through the internet. He also handled the walkthrough on sale day. We now have an incredible home largely through the efforts of Chris.
Thank You!
Steve and Diane Mowad
Dona DeLaRosa
Recently, I purchased a condo in Mesquite and the transaction went very well. If you are looking for a real estate agent who is honest, trustworthy, follows through with all the details of buying or selling real property, Chris Williams is your man. There was no pressure at all, and I never felt my arm was being twisted, as he plays by the rules. He will be working for you, rather than just for himself and a commission. He understood what I was looking for and did his best to match my needs with available homes on the market.
Dona DeLaRosa
Art & Linda
Chris,
Thanks so much for helping us find the perfect retirement home in Sun City Mesquite.
We are completely happy with the experience that we had working with you.
We couldn't have asked for a more patient, supportive and good natured person to guide us through this process.
Since closing you continued to go out of your way to be there for us.
Thanks for a great buying experience. Art and Linda
Ray and Emilia
Our thanks to Chris for all he did for us while we were searching for a townhome in Mesquite. Chris's patience is amazing and he never once tired of taking us to look at a home a few times to several times for this one, the one we chose. Chris is always there to answer questions in a timely fashion, either in person, by returning calls or answering emails. If he doesn't know the answer, he finds it. Even when he was out of town, he was there for us. Chris is very relaxed and comfortable and a total pleasure to work with. Thank you Chris, you are awesome!



Thank God that in this entire world, we were lucky enough to find you in it, our favorite new friend. Our friend that is so kind (throughout the entire home buying process, I was sure I would make you pull all your hair out), patient (as a saint), helpful (always doing what you can to help us with questions/problems like the roof tile for one), generous (to a fault? you know it, I am just confirming it, and what a very funny, good-natured person you are (you always bring us smiles and joy). You care for us like we're family. It is a great feeling and we are always so happy to see you. You warm our hearts. God knows we thank Him for you.
Ray and Emilia Wilson
Bob and Barb
We recently purchased a second home in Park City with Chris's assistance. While we had spent several vacations in PC, we were not at all familiar with the housing market, various areas to be considered, etc. Chris was great. He walked us through things from beginning to end, gave us background on the community, considerations for both buying and living in Park City, and a sense for what it would be like to own various types of properties. While we had initially set our sights on one area, Chris helped us to consider several alternatives, patiently taking us from one house to the next as we got our bearings. Ultimately, after much searching, we found and closed on a home that we absolutely love. Chris's guidance through the process was invaluable. He was always ready to help, highly responsive (even at the last minute in several cases) and a great source of information. For anyone buying or selling in the area, we would absolutely recommend Chris....he is a true professional and a pleasure to work with.
Bob and Barb Long
McLean, VA
Fred and Frances



Dear Chris,
My wife and I want to thank you for all of your efforts in helping us find a suitable house in Mesquite and also for all of your help after we signed a purchase agreement where you really weren't under any obligation to do so. Being out here in Illinois when there were still many things that had to be done out there in Mesquite where our house was being built would have been a nightmare without your help.
Thanks again and good luck with your job. Keep up the good work.
Fred and Frances Juliano
Chuck & Laurie



Mr. Chris Williams
My wife Laurie and I want to Thank You for the job you did in helping us find a home that exceeded our expectations. We very much appreciate the extra time and effort you put into taking us around and showing us the many options available. When we came down to narrowing our decision to 2 or 3 homes you showed us the patience to go back to the homes many times over so we could make the decision that was right for us. Thanks for taking the time to answer the many questions we had and for the professionalism you showed to us. I must say my wife who can be very shy at times was very comfortable working with you and asking the hard questions that were needed to help us make the proper decision.
Now that we have been in our new home for a little over a month we are truly happy that we had you to work with us. And most of all we are completely happy with the home you helped us find.
Should I ever be in the market for a home again, I would not hesitate for a second to work with you again. Along with that, I would recommend anyone in the market to go through you.
Thank You,
Chuck Werner
|District Manager
Kerry Nicholson
Hello Chris,
I just wanted to say thanks for all of your help, hard work and suggestions to get my dad's house ready and sold. I am in the real estate business myself and know that the agent involved can make or break the deal and have dealt with several over the years. Your service and knowledge was exceptional and I never had to wonder what was going on as you always kept me informed. If I ever come across anyone needing a Real Estate Agent in Mesquite I will most definitely recommend you to them.
Thanks again Chris for all of your hard work and a successful conclusion to a very difficult situation I was in the middle of.
Kerry Nicholson
Director of External Quality
G

reg Burton



Chris was great. He was very helpful throughout. His knowledge and professionalism made the process seamless. I recommend him to anybody
buying in Park City.
Greg Burton, Oceano, California
Rita and Bill
Professionalism is not easy to come by today. We found Chris to be knowledgeable, honest and reliable, in other words, a true professional. He went the extra mile to make sure that my husband and I found exactly what we were looking for. Even after we closed on our house he has made himself available to us with advice and help in becoming acclimated to a new area. I highly recommend Chris!
Rita and Bill Thompson

We could not have been happier with our experience in dealing with Chris Williams. He was warm, professional, and highly knowledgeable. We would not hesitate to call Chris again if we needed expert Real Estate advice.
Curtis and Loa



Chris is the hardest working Realtor I've worked with. Six months later and at least 30 showings, he never once gave us the feeling that we were obligated to buy. He wanted us to be completely comfortable with our purchase. We respect his knowledge and experience which helps with our decisions. If you're looking for an honest Realtor that has your best interests in mind, Chris is our recommendation!
Curtis and Loa
Danny Garippa
Chris has shown to be a pro in his field, His kind and humorous attitude made it easy and enjoyable to trust him in making major purchases. His constant purpose is to find the best for his clients. He is truly a professional for his field. It was a true joy to have him as my agent.
Danny Garippa
Lannie Scopes
Chris is the one to trust the sale of your property. He's great!

Lannie Scopes
Angela Brooks-Reese
Chris has been a great asset to Quality 1 Realty. He brings innovative ideas, a positive attitude and a great work ethic to our office. His many years of experience are a wonderful and welcome contribution that makes him a terrific choice for anybody to work with! I highly recommend him.
Angela Brooks-Reese